Custom Home Construction Services
Servicing Residential Properties in Newton, Wellesley & the Surrounding Areas
At Concept Building, we make building or renovating your dream home easier than ever. Our highly experienced team creates custom solutions to make your space truly feel like your own. We are dedicated to supporting your vision and work throughout every stage of your project, from an initial design to the final handshake.
Our local team helps homeowners in Weston, Newton, Wellesley, and the surrounding areas create beautiful properties. We start every service with a free consultation to better understand your goals and offer multiple options so you can make the most informed decision about your home.
Honest, Top-Quality Service for Luxury Results
At Concept Building, we work hand in hand with you to ensure a stress-free experience, on-time and on-budget and results that are second to none. Whether you are in the daydreaming phase, have a general idea about what you want, or have concrete designs in hand, our team can help. With years of experience under our belts, our honest and reliable team knows what it takes to deliver a first-class customer experience while installing only the highest quality materials.
Call our team at (781) 412-1486 or fill out our quick and easy online form to receive your free estimate.
Continue Reading
Read Less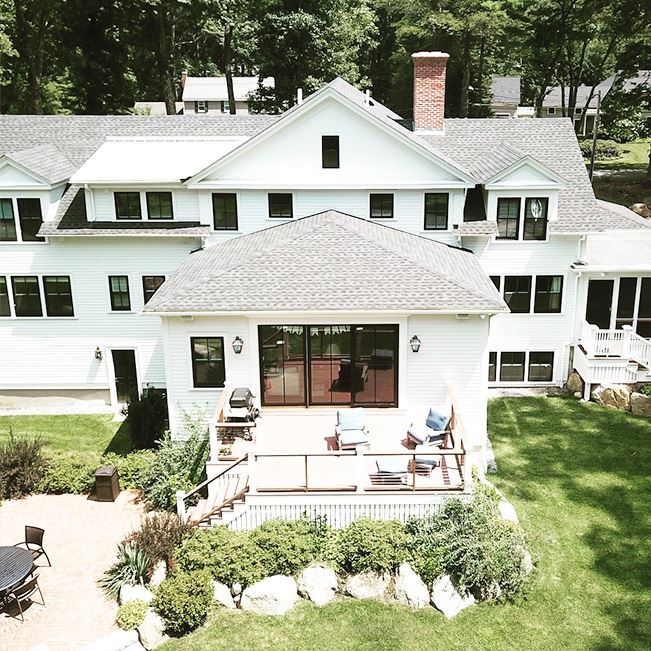 Experienced Weston Contractors You Can Count On
Our services include:
Custom Construction: Our in-house staff and network of highly skilled sub-contractors will work with you to build your new home to the highest standard of quality and care. Our reliable team works quickly, cleanly, and with unmatched attention to detail—using the best materials on the market.
Large-Scale Renovations: Is your kitchen starting to feel cramped? Have you outgrown your current closet? Would you love an update to your main bathroom? No matter the type of renovation you are looking for, you can count on our team to get the job done quickly, cleanly, and to your exact specifications.
Whole-Home Remodels: If you are ready to transform your home, turn to our trusted contractors. From constructing additions and guest houses for your growing family to creating a welcoming breakfast nook, fireplace, or built-in bar, our team will walk you through every stage of the process, so you end up with a space you love, stress-free.
And more!
To learn more about our services, or to schedule an appointment, call us today at (781) 412-1486.
LET'S BRING YOUR VISION TO LIFE
GIVE US A CALL AT (781) 412-1486 OR GET STARTED BELOW